Why Invest in a Mixed-Use Property
Mixed-use properties: why they are good investments?
Mixed-use properties are among the most attractive investments in the real estate sector today. By combining residential units and commercial services in the same complex, owners can benefit from having everything they need, right on their doorstep.
These extensive facilities – whether they are focused on retail, business or leisure – will usually be able to attract a suitable tenant. Likewise, mixed-use developments are also a great option for investors who want to create a new lifestyle for themselves. If the project is well-planned, strategically located and targeted at a specific market, residents will benefit from being part of a community of like-minded individuals who share their vision and values. So whether you're seeking a fresh start, a profitable investment, or both, mixed-use developments are a great option.
What's more, these large-scale projects are often overseen by some of the brightest minds in the industry. Leading architecture and design studios are increasingly trying to outdo each other with the quality of their projects, creating wonderfully innovative projects. Many new developments are also being built in an eco-friendly manner, including highly efficient concepts that reduce the cost of energy bills and create a more pleasant environment for residents.
What is a mixed-use property?
As opposed to single-use properties, like standalone condo buildings, office blocks or shopping centres, mixed-use properties incorporate a range of accommodation and auxiliary amenities in the same complex, often tailored to a certain type of tenant or resident. Some may be focused around the corporate sector, some may have a strong retail element, and others may be dedicated to retirees with healthcare and concierge services. MontAzure for example, features a collection of private luxury estates, waterfront apartments, upscale leisure facilities and more, spread across 72 hectares of mountain to beachfront land on Phuket's west coast, which makes it ideal for well-heeled residents seeking a new life in paradise.
Reasons to invest in mixed-use property
Mixed-use developments are a great way to reduce the risk of an investment. Because they have been built in a way that combines support services and facilities, investors know their residence will have a long-term appeal. These areas often become vibrant communities where guests can mingle with fellow residents and access a full range of facilities. And in many cases they are well connected by transport links, which further enhance the investment potential and raise rental demand.
Finally, residents and investors in mixed-use developments can benefit from professional property management services, which ensures that the quality and value of the development is maintained in the long term. For example, MGallery Residences MontAzure Lakeside is supported by Accor, one of the world's largest and most prestigious hotel groups, ensuring exceptional service for all residents.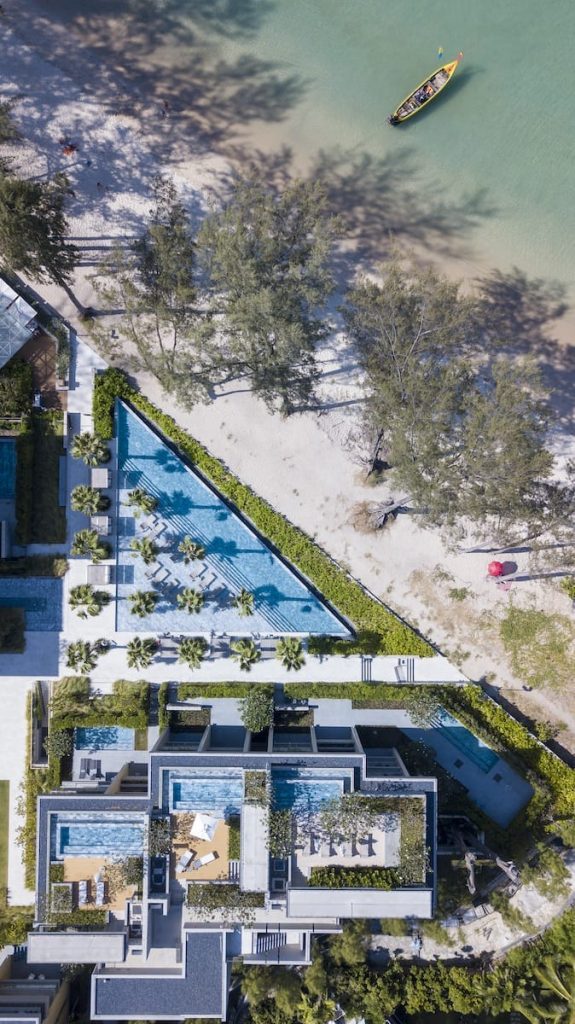 Content
Mixed-use development trends
There is no doubt that mixed-use developments are becoming more popular in Thailand, and across the world. For developers, combining multiple elements reduces (or at least spreads) the risk of their project, while also enhancing their ability to attract tenants. Increasingly, we are seeing new projects targeted at specific sectors of the market, such as elderly guests or high-end residents, with customised services to suit. In Thailand it is also becoming common to see mixed-use developments rising near major transport links, such as expressways and mass rapid transport stations.
MontAzure: the "Best Mixed-Used Development in Thailand"
MontAzure is a great example of how mixed-use developments, when done right, can elevate a destination and enhance the lives of residents and investors. Created by three of the most prestigious property and hotel investment groups in Asia – The Narai Group (Thailand), Arch Capital (Hong Kong) and Philean Capital (Singapore), part of Pontiac Land Group – it has already received a series of prestigious industry honours, including "Best Mixed-Use Development (Thailand)" at the PropertyGuru Asia Property Awards.
Nestled on Phuket's highly desirable sunset coast, this expansive complex is home to a series of international hospitality and leisure brands, including MGallery Residence MontAzure Lakeside, Twinpalms Residences MontAzure, InterContinental Phuket Resort and Cafe Del Mar, which are transforming Kamala Bay and the entire island.
For more information about MGallery Residence MontAzure Lakeside, please visit montazure.com/mgallery-residences/, or to discover Twinpalms Residences MontAzure, please head to montazure.com/twinpalms-residences/